Live Kitchen Performance at Super Dining Verdure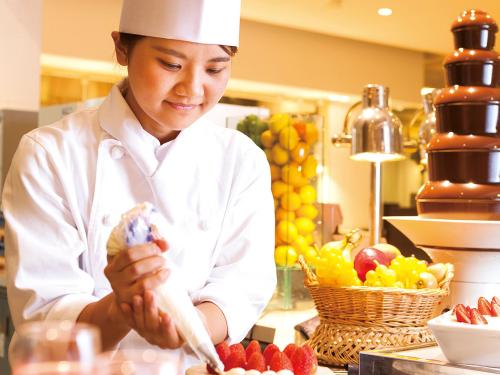 The surprisingly lively cooking peformance of our Verdure chefs will entertain you throughout the whole day.
While enjoying the splendid, skillful actions in front of your table,
crave our multicultural, delicate meals at its most freshly cooked moment.
Come over with your family and friends to our energetic, cheerful restaurant.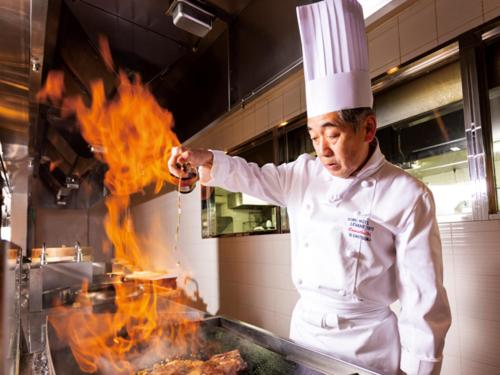 <Serving Hours>
・Morning Breakfast 6:30a.m.-10:00a.m.(Last Entry is at 9:30a.m.)
・Lunch Buffet 11:30a.m.-2:30p.m.( -3:00p.m. /
Saturdays, Sundays, and holidays)
・Dinner Buffet 5:30p.m.-9:00p.m.
<Reservations> +81 3 5611 5670 (10:00-19:00)
Morning Breakfast Buffet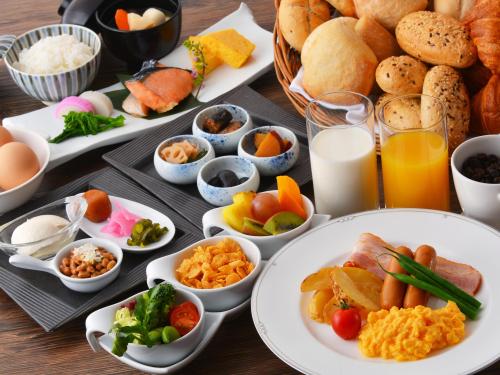 Have a fulfilling morning with our breakfast buffet!
Our extensive buffet counter table with its length of 30 metres presents a variety of menus -
a collaboration of Japanese, Western, Chinese cuisine and desserts.
Guests can look inside our live kitchen where our chefs and kitchen staffs cook and deliver our most freshly cooked meals.
Verdure treats only the most fresh vegetables, high-quality meat and fishes, and use them while cooking them in front of you.
Try out our freshly squeezed orange juice and sweet French toast.
If you wish to have a comforting stomach, we have healthy delicious Chinese porrige and Japanese side dishes.